When one hears that a Christmas movie involves ending Santa Claus, odds are, it is doomed from the start. However, The Santa Clause surprised everyone when it became a box office smash. The first movie was a success; grossing nearly $145 million in the U.S. and spawning two sequels, according to The Wall Street Journal. Actually, the first, second, and third movies all rank in the top 10 highest-grossing Christmas movies of all time.
It seems like only yesterday that the first film hit theaters, but in reality, the film celebrated its 28th anniversary in October. The movies as a whole are entertaining enough on their own, but what is also compelling is what went into filming the series. From casting to Easter eggs to Tim Allen's history, the behind-the-scenes facts will intrigue and surprise fans almost like the films' wild success.
Updated on December 23rd, 2022 by Aya Tsintziras: The Disney+ series The Santa Clauses has shared what has happened to Scott Calvin and his family after the events of The Santa Clause 3. Since the last movie in the franchise was released in 2006, it has definitely been nostalgic to revisit this festive, merry world. There are many Santa Clause Easter eggs to find out about, with some fans pointing out that they can see Mr. Popper's Penguins in one scene in the movie. From hidden Elves in the Santa Clause to other fun facts, there is a lot to know about this heartfelt movie.
Tim Allen Experienced Rashes From The Santa Costume Latex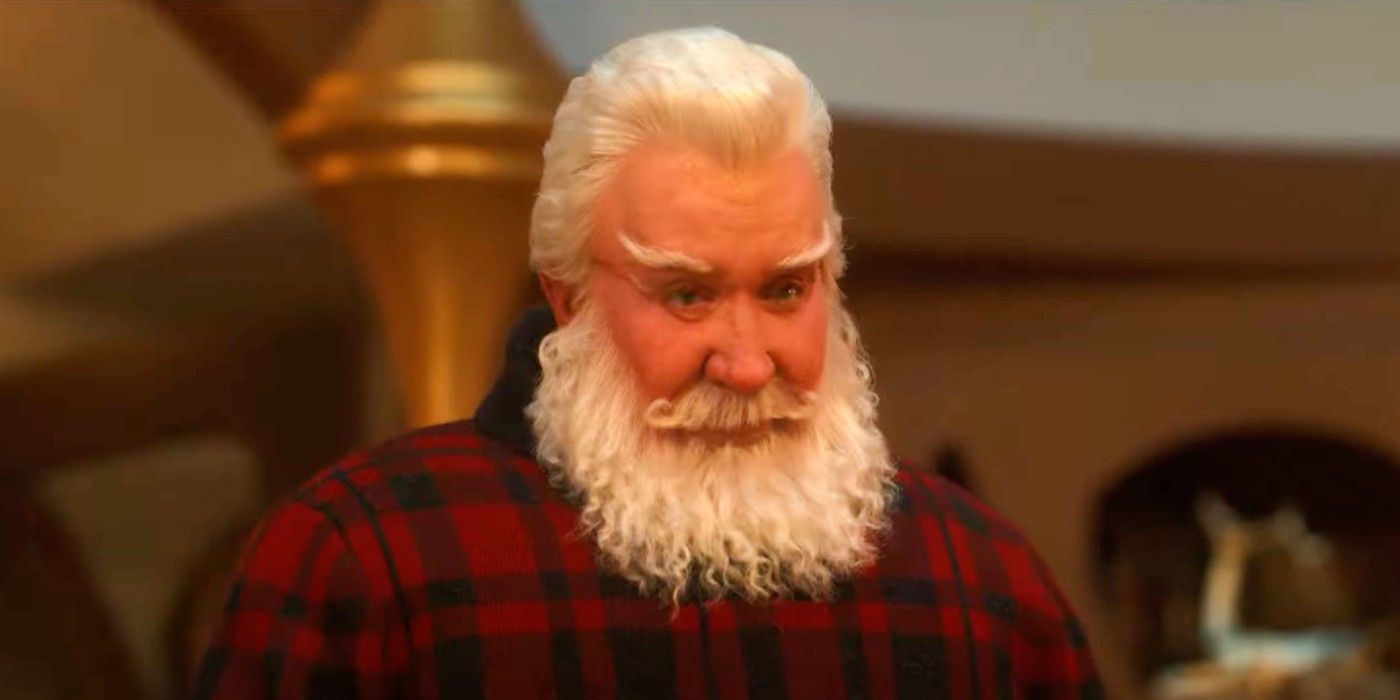 Seeing Scott Calvin put on the Santa outfit for the first time is one of the most memorable and enjoyable moments in the first movie. He's amazed at what's happening and can't believe his eyes, and yet he feels that this is the right thing to do. Scott continues to be confused throughout the entire movie, but he also has some fun with being part of the magic of Christmas.
It turns out that, according to E! News, Allen had scratches, scars, and rashes from wearing this latex costume. Allen said, "You can't describe how maddening the process is."
Scott Reacted Differently To Santa In The Script's First Version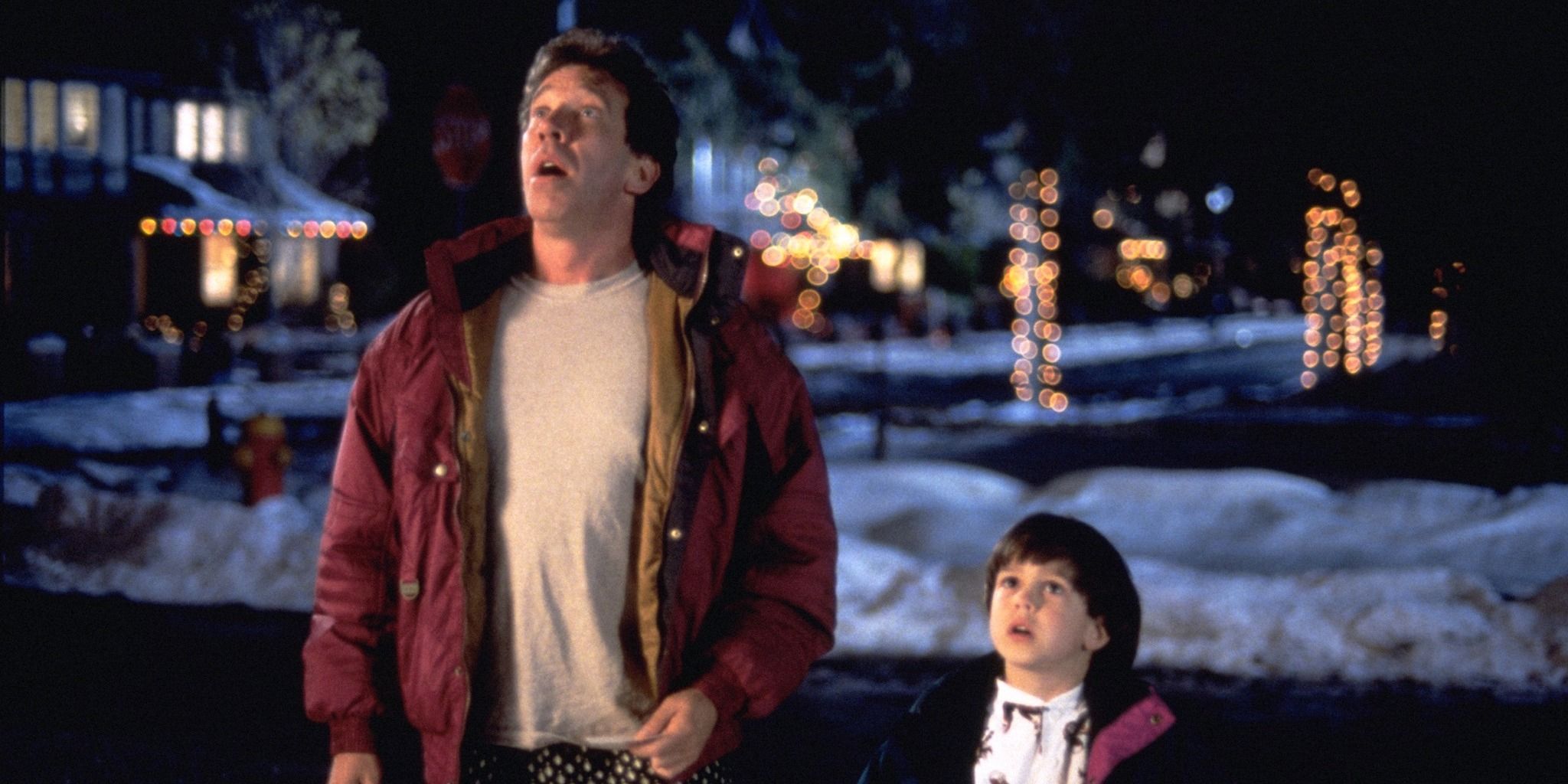 When Scott and Charlie see Santa on the roof of their home in The Santa Clause, they are definitely confused about what's going on. Since Charlie is so young, he embraces the fact that something magical is happening right there, but Scott is, of course, a bit more concerned. He tries to look strong, calm, and confident for his child, but it's clear that he's wondering what's actually going on.
An early version of the script saw Scott upset when he saw Santa. According to Outsider, Scott initially assumed that Santa was stealing from him and actually shot him.
Child Actors Thought Allen Was Santa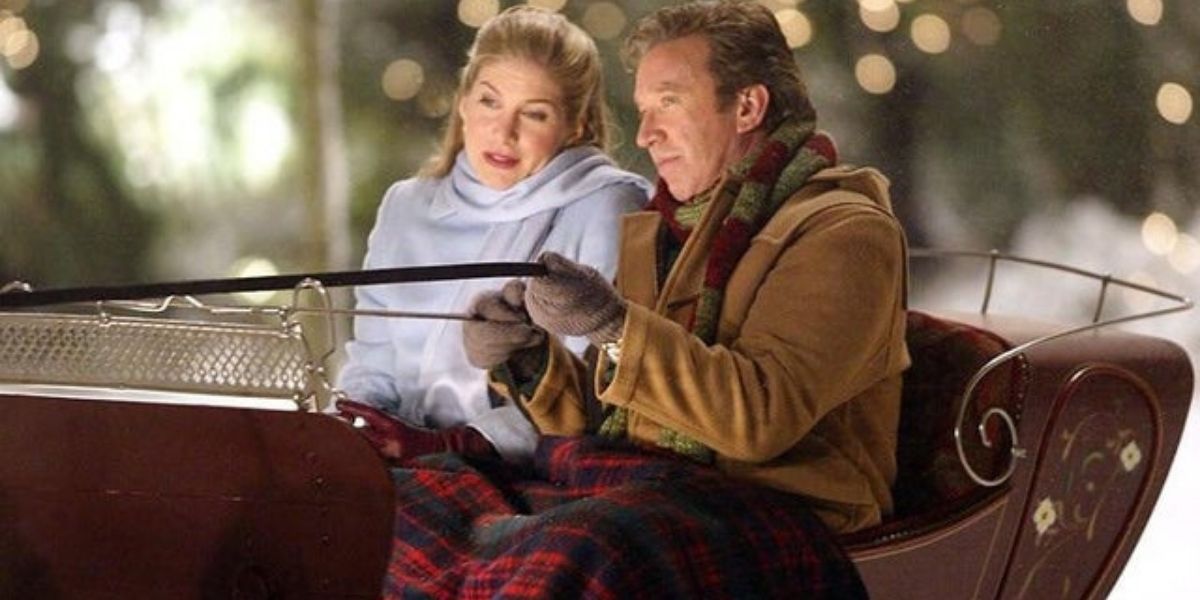 It's fun to see Scott Calvin become Santa Claus since he really does look like him. In a hilarious scene, he tells his doctor that he's been eating a diet mostly made up of milk and cookies, just like the famous figure. A truly charming fact about the making of The Santa Clause franchise is that, according to an interview with BBC.co.uk, child actors thought that Allen actually was Santa when shooting The Santa Clause 2.
Allen explained, "I didn't want to disappoint them. I had to stay in character all the time, so I couldn't swear or get mad. The elves would gaze at me all day long and ask me ridiculous questions about Christmas."
Allen Had To Redo Scenes Because The Suit Was So Noisy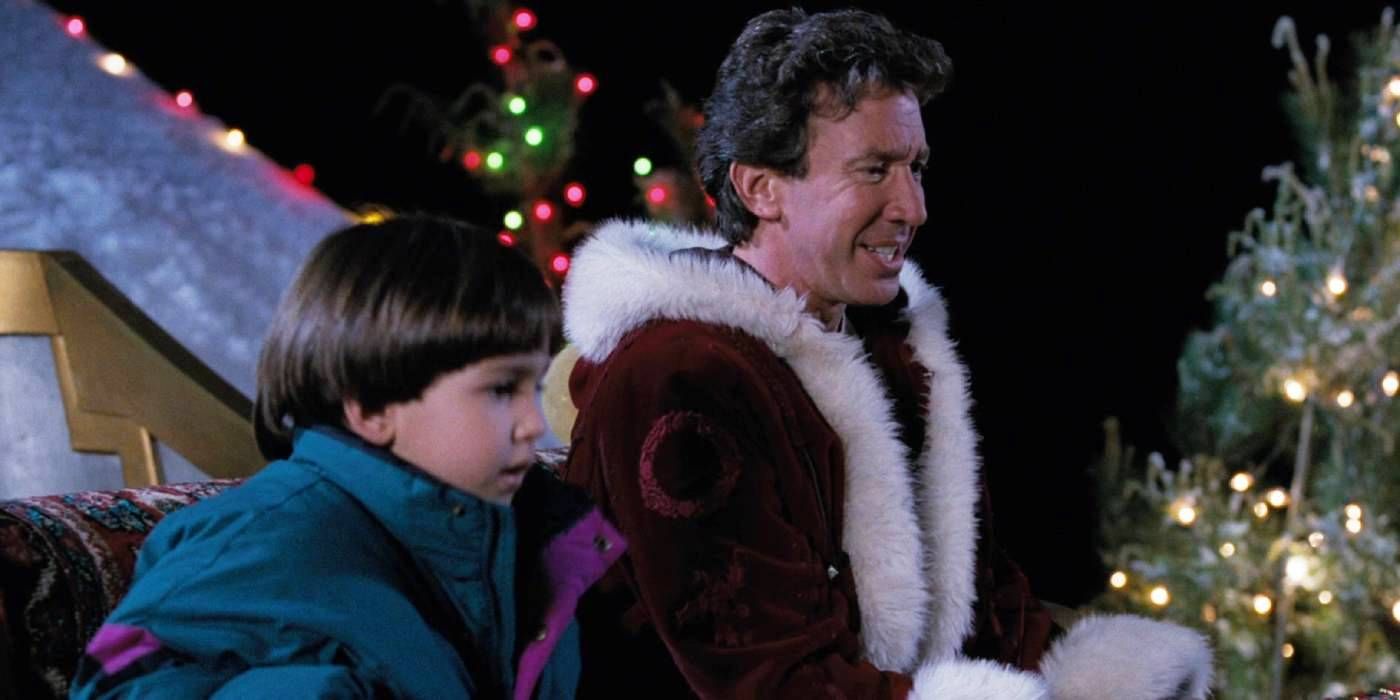 Seeing Allen's character step into the Santa outfit for the first time is compelling as it seems to suit him so naturally. He feels the responsibility of stepping into this new role as he knows how much Christmas means to so many children and families. Allen explained that because the costume was loud and would make noise as he moved around, he had to redo some scenes because no one could hear what he was actually saying.
According to NBC Connecticut, Allen said everyone would say "'What's all that ringing?' And it was me walking." This is a really fun fact to hear about.
Many Actors Were Up For The Role Of Scott Calvin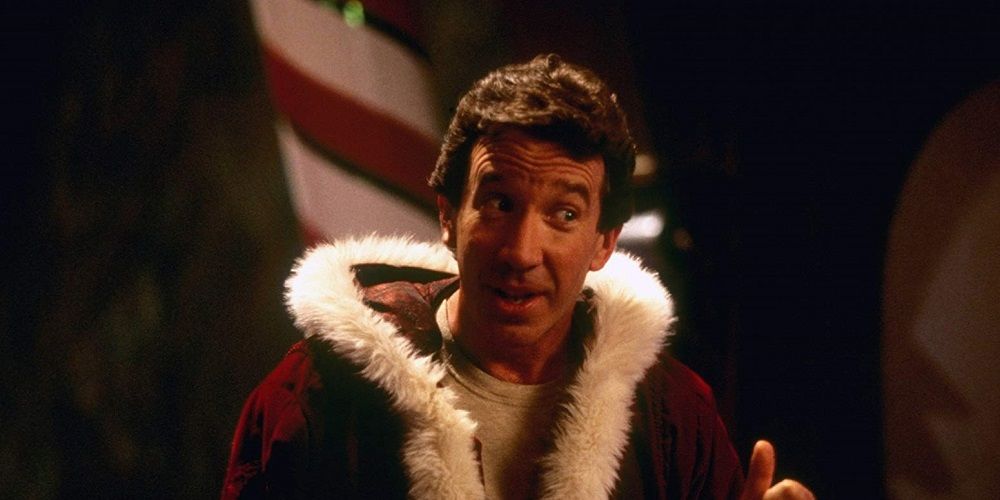 Although it is hard to imagine any other actor playing Scott Calvin, the role was never actually destined for Tim Allen. According to E! Online the iconic role was originally written for funnyman Bill Murray. However, due to Murray's opinion that the role didn't suit his humor, he declined the office.
Diehard The Santa Clause fans know that after Murray turned down the opportunity, the role was then offered to his former SNL castmate, Chevy Chase. Unfortunately, scheduling conflicts forced him to also decline the role. In actuality, a long list of famous faces were on the shortlist of possible actors to play Scott/Santa. A few of the other stars to grace the list were Harrison Ford, Tom Hanks, Mel Gibson, Jeff Bridges, and Michael Keaton.
The Santa Clause Was The First Lead Role For Tim Allen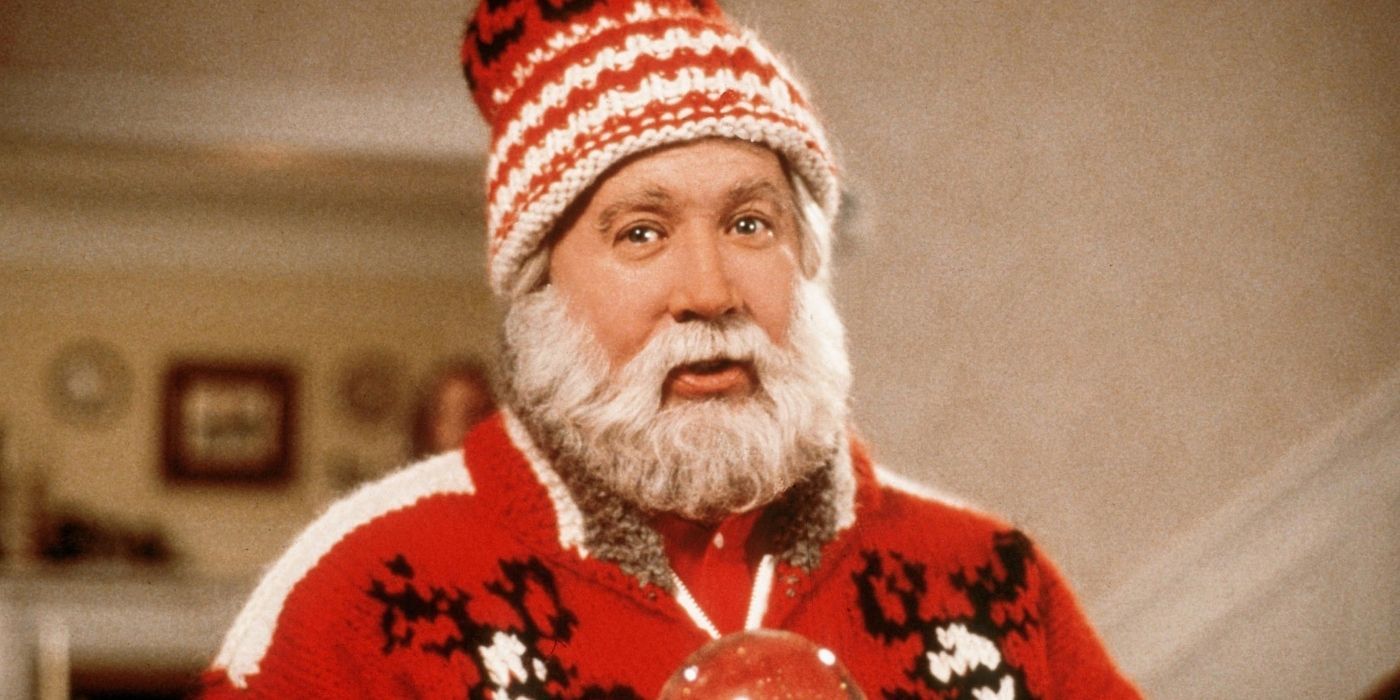 It seems as if Allen has been in the industry for a long time, but The Santa Clause was his debut role in a feature film. At the time, Allen was America's handyman on Home Improvement. He had also tried his hand on the comedy circuit before taking up acting, according to Biography.
Many critics of Rotten Tomatoes were pleasantly surprised with Allen's debut role. "It's easy to see why his show is a rating smash," The Seattle Times reported. "There's an effortless quality to his humor, but it's also got a quietly urgent edge to it." It's no doubt that this film launched Allen's career on the big screen. Today, Allen looks similar to his time in the films and went on to land the role of Buzz Lightyear in the Toy Story films.
A Familiar Face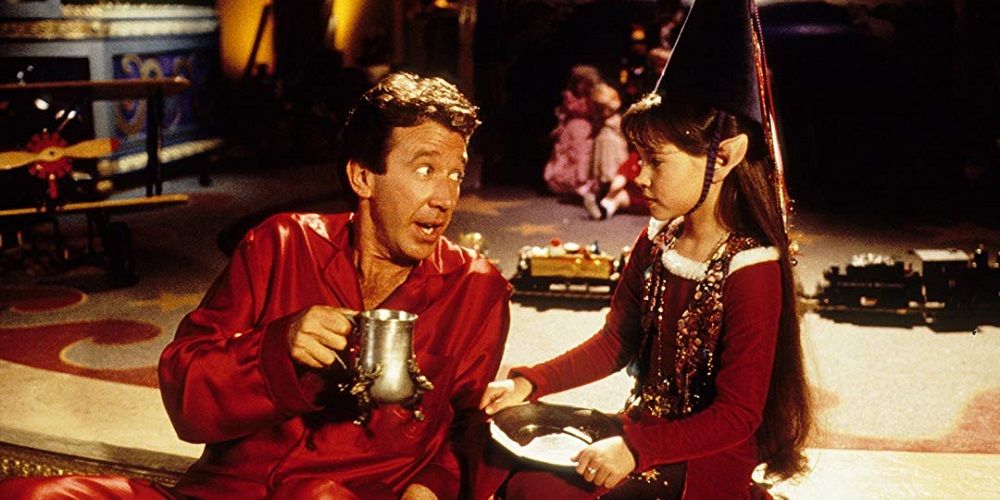 Everyone will remember Paige Tamada as Judy the Elf. What made her so memorable was her ability to keep up with Allen's sense of humor. She was so beloved that fans questioned why she wasn't in The Santa Clause 2.
However, in real life, the two had met before The Santa Clause was even a thought. Tamada had a small part in Home Improvement in 1993. The young actress also held small parts on many '90s sitcoms like Seinfeld and The Fresh Prince of Bel-Air. Ultimately, Tamada ended up stepping out of the limelight in 1999, but fans of The Santa Clause will always remember her.
An Exception Was Made for Allen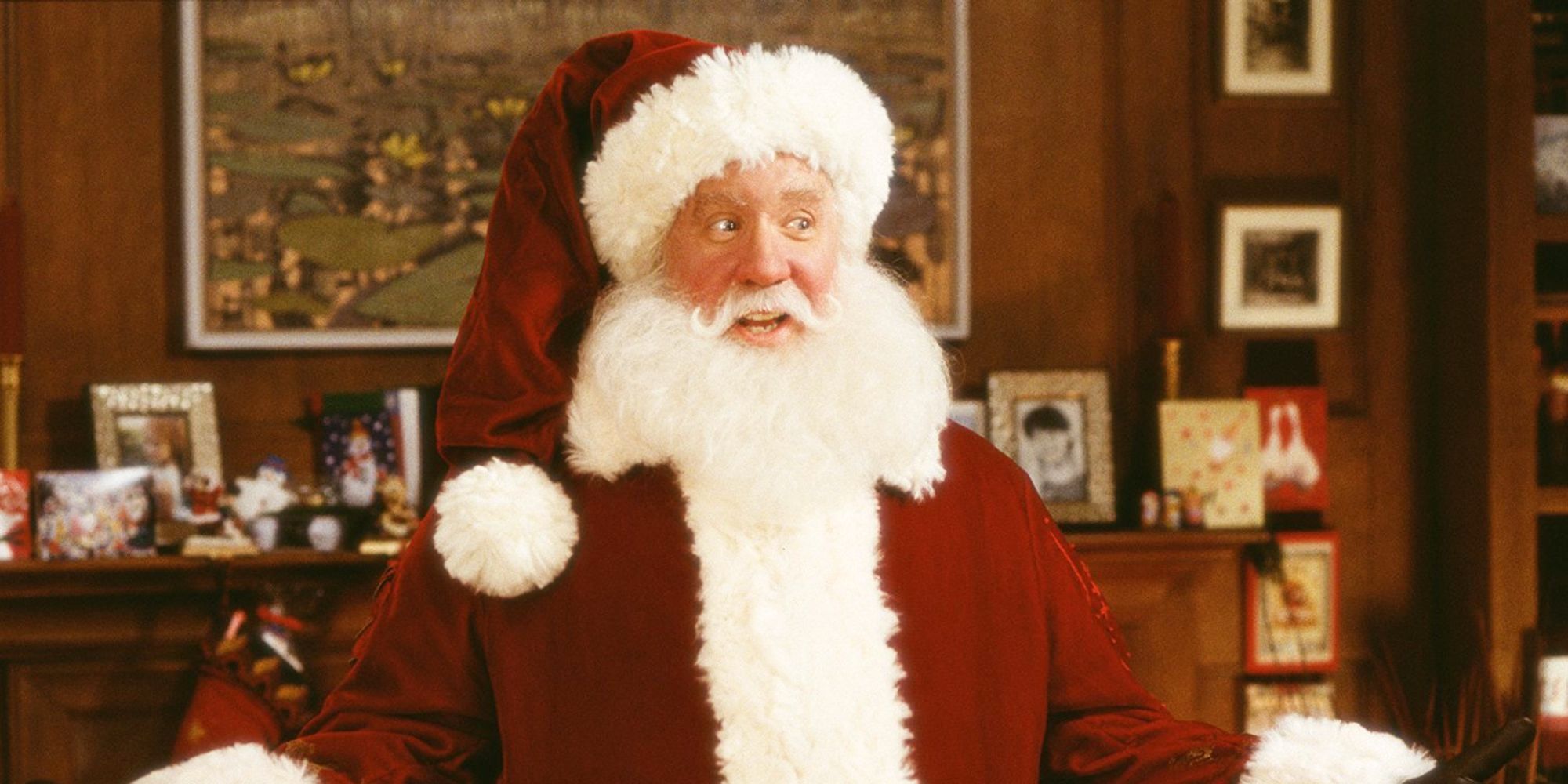 Disney is sometimes strict when hiring actors for its films. Due to Allen having a record, he almost lost out on the role of Scott Calvin. However, according to Pop Culture, Disney made an exception for the actor and let him star in the movie.
Obviously, Allen's past did not turn audiences away from going to the theaters. His past also did not hinder his career either. He went on to star in another family-friendly Christmas movie Christmas with the Kranks and other Disney movies throughout his career, and there is still no stopping him.
Disney Was In Hot Water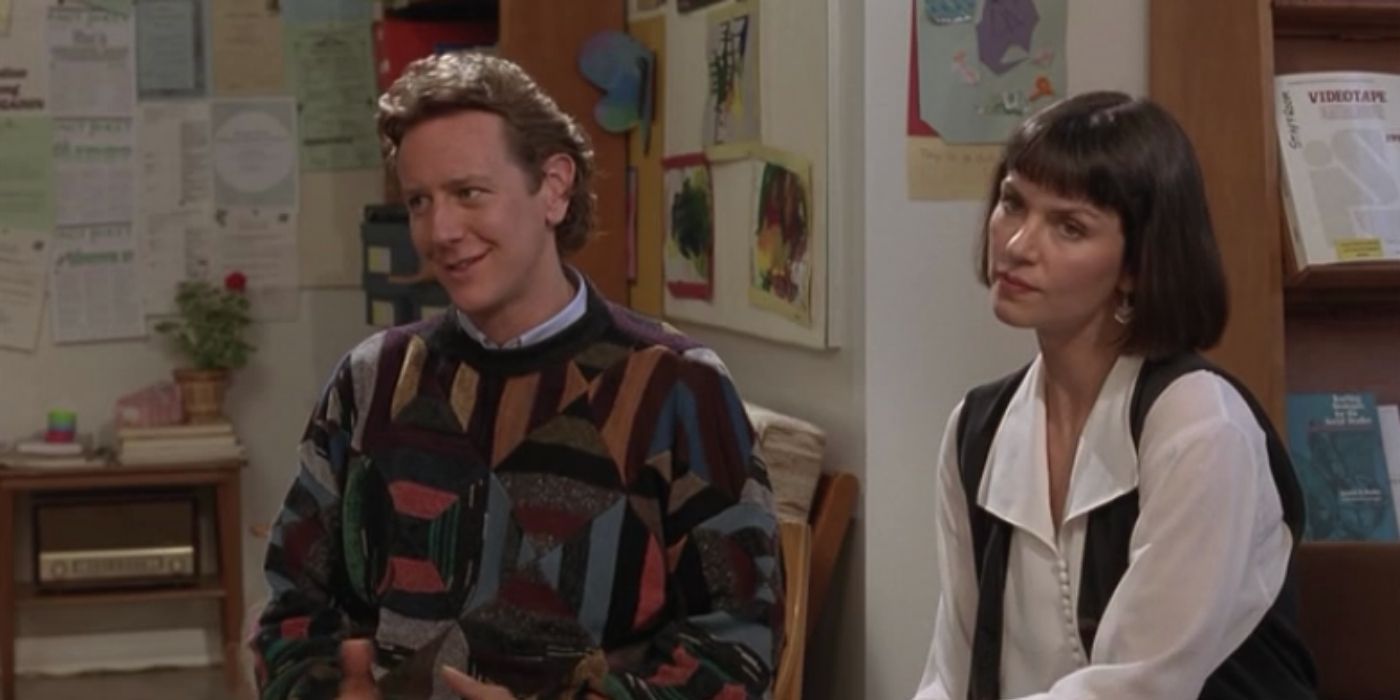 While Disney did not take any heat for Allen's past, they did receive flack for another element of the film. According to CBR, in older releases of the first film, Scott's character makes a suggestive and sarcastic comment to Neal including a 1-800 number. Surprisingly, the number did not immediately cause a stir.
Three years after the movie's release, Disney started receiving many complaints from angry parents after their children had accrued phone bills as a result of calling the number. Disney decided to cut the line for future releases.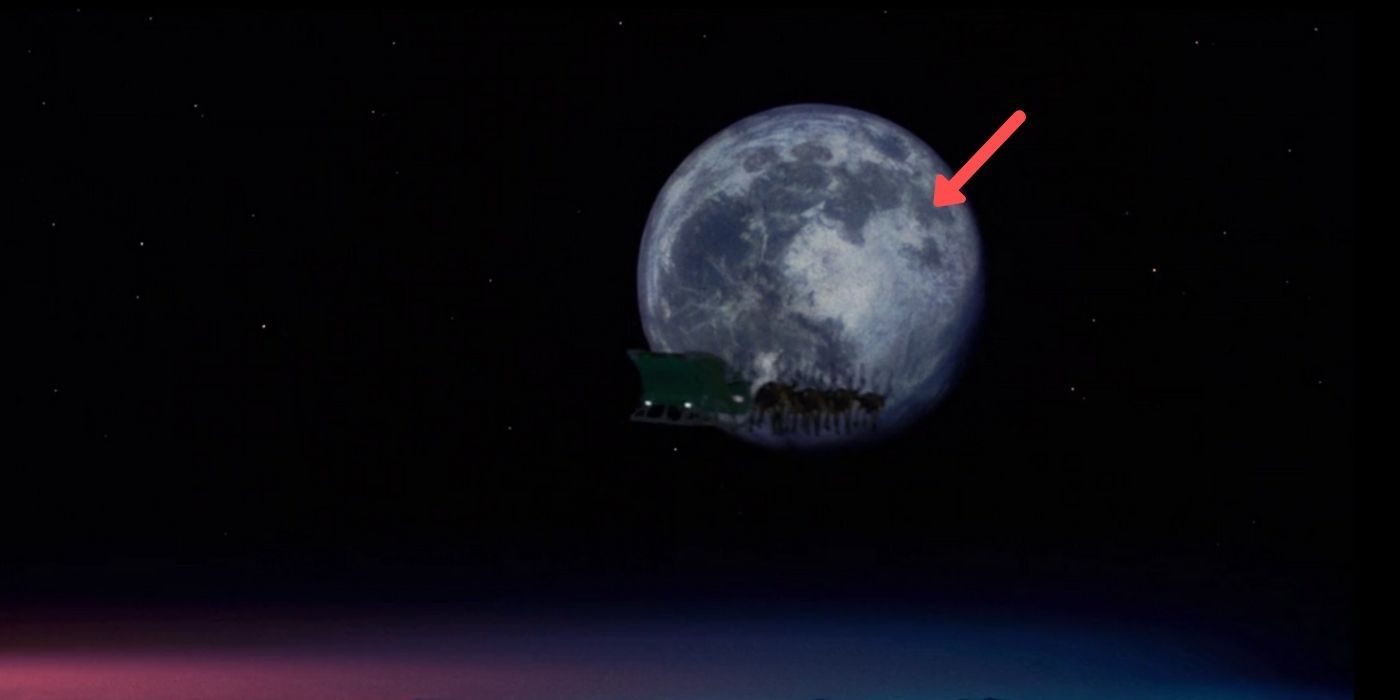 Some The Santa Clause fans didn't know that there are small shout-outs to Disney throughout the movie. Disney is known for its ability to hide the iconic image of the Mickey Mouse ears throughout its films, and The Santa Clause is no different.
The classic shape of the ears appears multiple times in each of the three films. In the first movie, Mickey can be seen on the moon while Scott and Charlie are leaving the North Pole in the sleigh. In The Santa Clause 2, a hidden Minnie doll is placed in the corner of the screen. Keeping true to Disney style, the hidden Mickeys appear so quickly, so don't blink!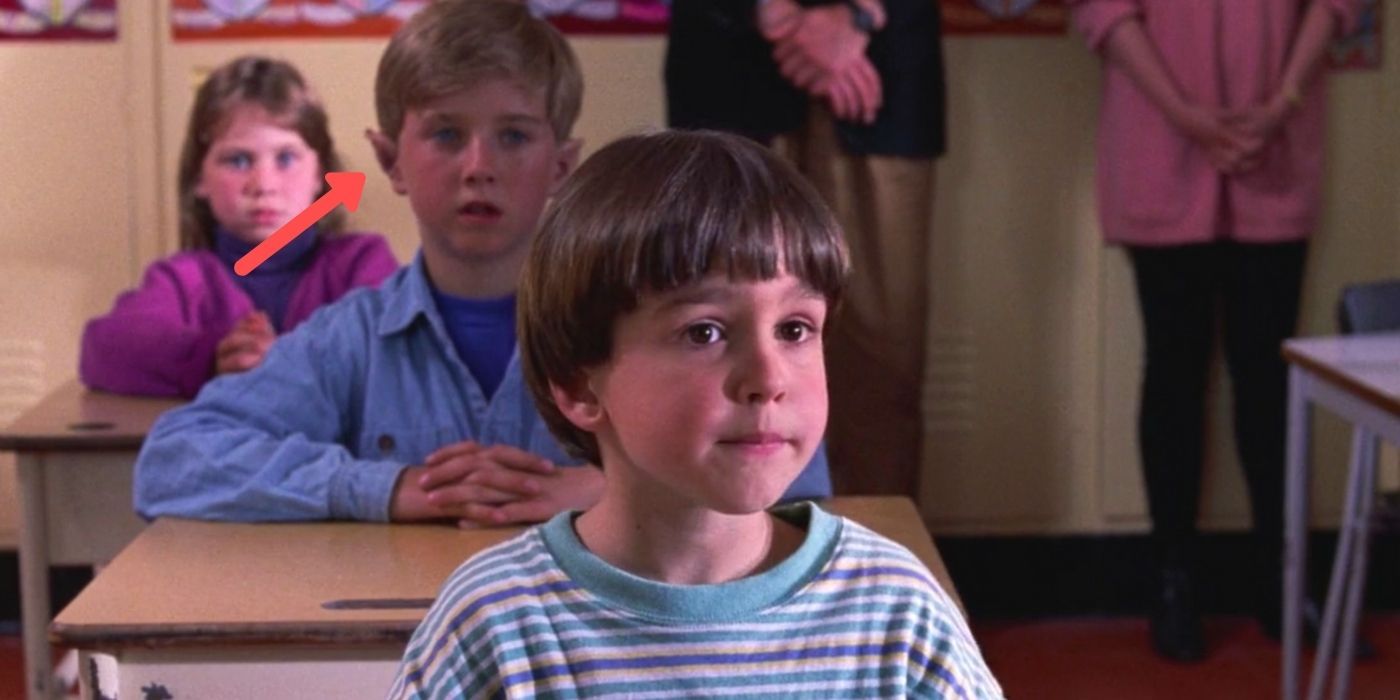 Much like the hidden Mickeys, there are also multiple occasions where elves appear in the film before Scott finds out he is Santa Claus. The Santa Clause's hidden elves can turn into a game.
If you look closely, the first elf can be seen at the very beginning of the movie, walking away from a window. The mythical creatures are also spotted when Scott and Charlie visit Denny's and at school. Totally The Bomb noted that the elves make an appearance six times before there is even any knowledge of Santa Claus.
Tim Allen's Spontaneous Dance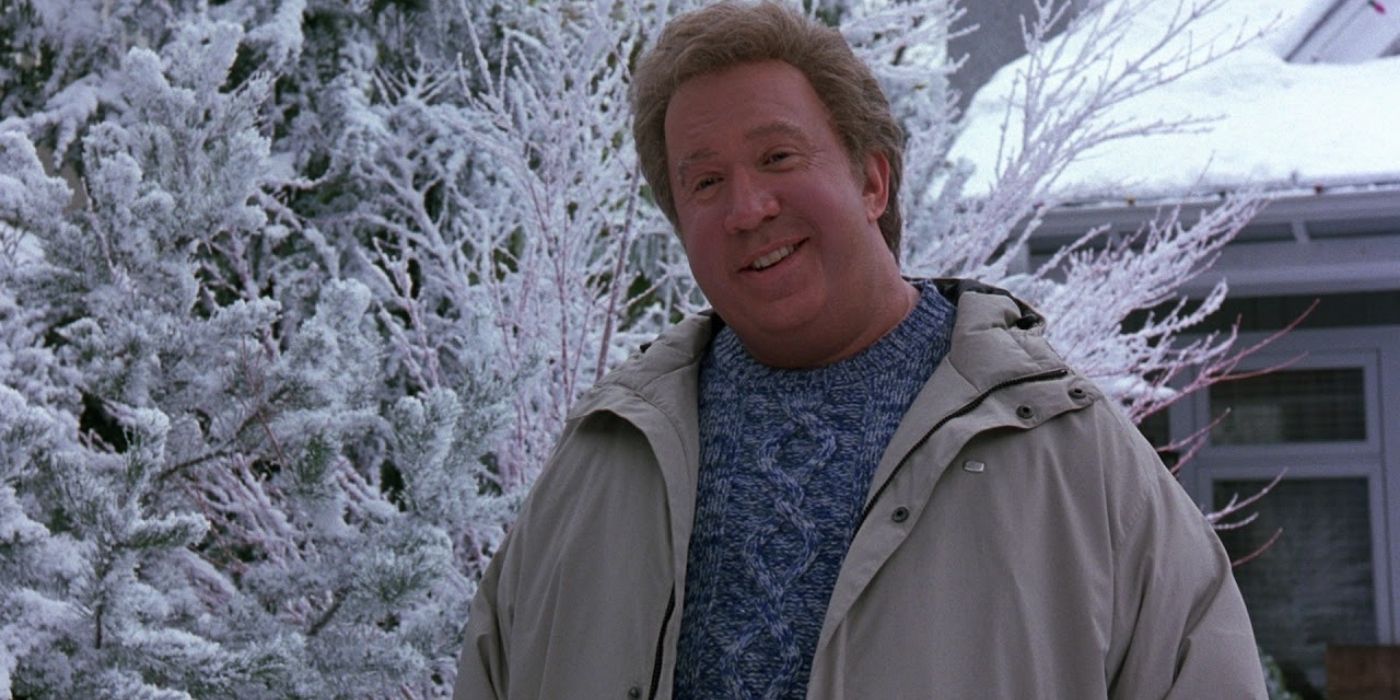 Allen is not necessarily known for his improvisational skills or dancing skills. However, he had an underrated moment in The Santa Clause. During the montage in the first film before Santa's second Christmas Eve, Allen is seen dancing.
IMDb noted that this was totally improvised and done in one take. Director John Pasquin thought it was so good that they decided to keep it in the film, and it's a good thing too because it has become one of the most iconic scenes from the film. One of the best parts of having someone like Tim Allen do the part is that anything he does always turn out great.
Missing A Character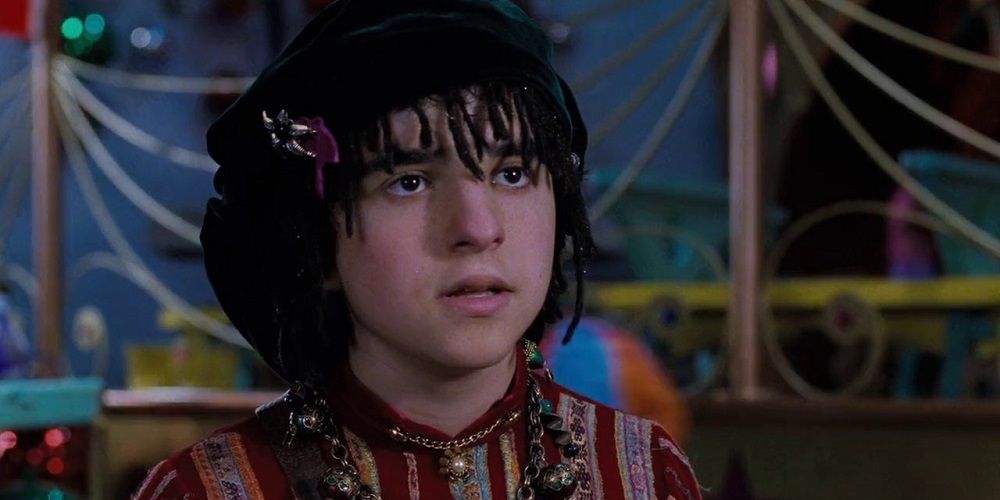 In the first two movies, audiences fell in love with Bernard the Elf, played by David Krumholtz. The Santa Clause actually served as one of the actor's first roles in a feature film.
But, Bernard was noticeably absent from the third film. Back in 2006, when the third movie was filming Krumholtz had a lead role on the TV show Numb3rs. Because of scheduling conflicts he, unfortunately, could not appear in the third installment. Krumholtz went on to have a very successful career otherwise. Since ending his role as Bernard, he starred in hit films like 10 Things I Hate About You and Harold & Kumar Go to White Castle, along with several roles on TV shows.
Tim Allen And Martin Short Performed Together Before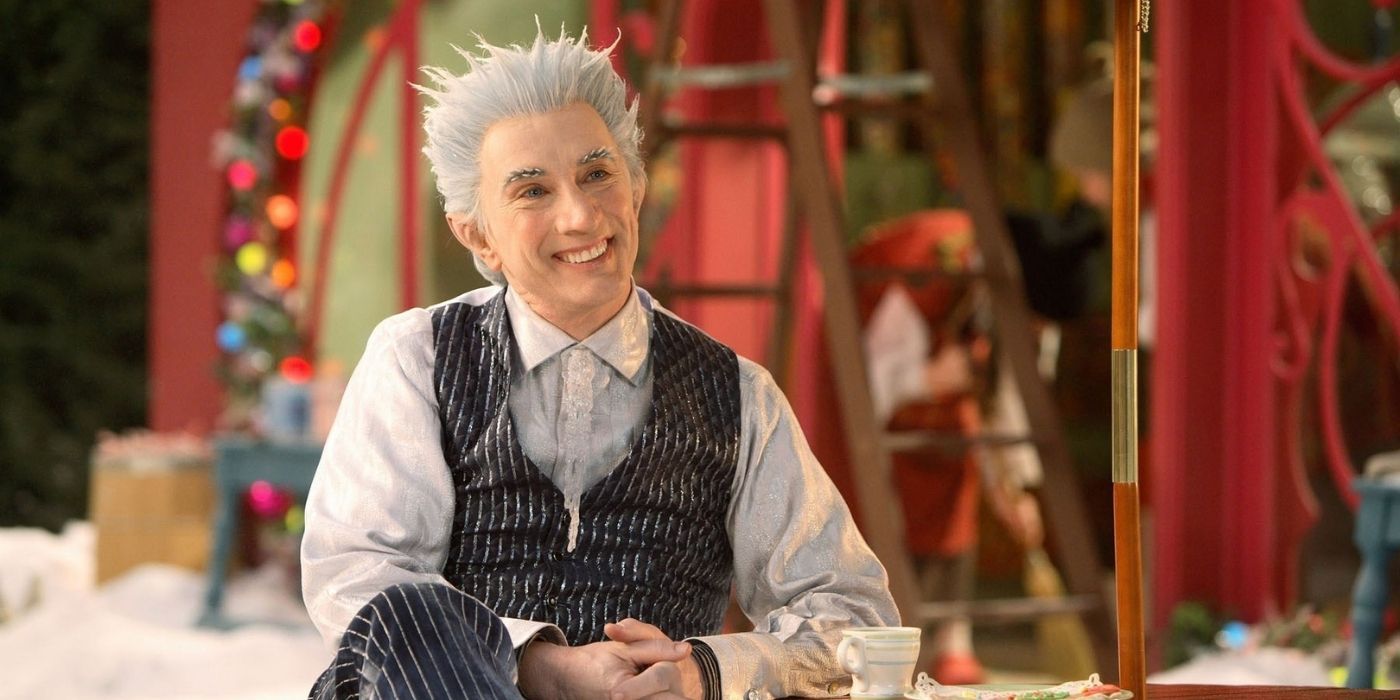 Who could forget Martin Short's performance as Jack Frost in The Santa Clause 3: The Escape Clause? He was one of the funniest characters in the Santa Clause franchise. And believe it or not, this was not the first time Allen and Short joined comedic forces.
The two first starred in Jungle 2 Jungle nearly 10 years before in 1997. Allen played Michael Cromwell, who discovers he has a teenage son. Michael's estranged son ends up falling in love with Short's character's daughter. While the pair worked great together in the series' first installment, the film still did not live up to the expectations put forth by the first movie, and ultimately flopped.
The Film's Original Title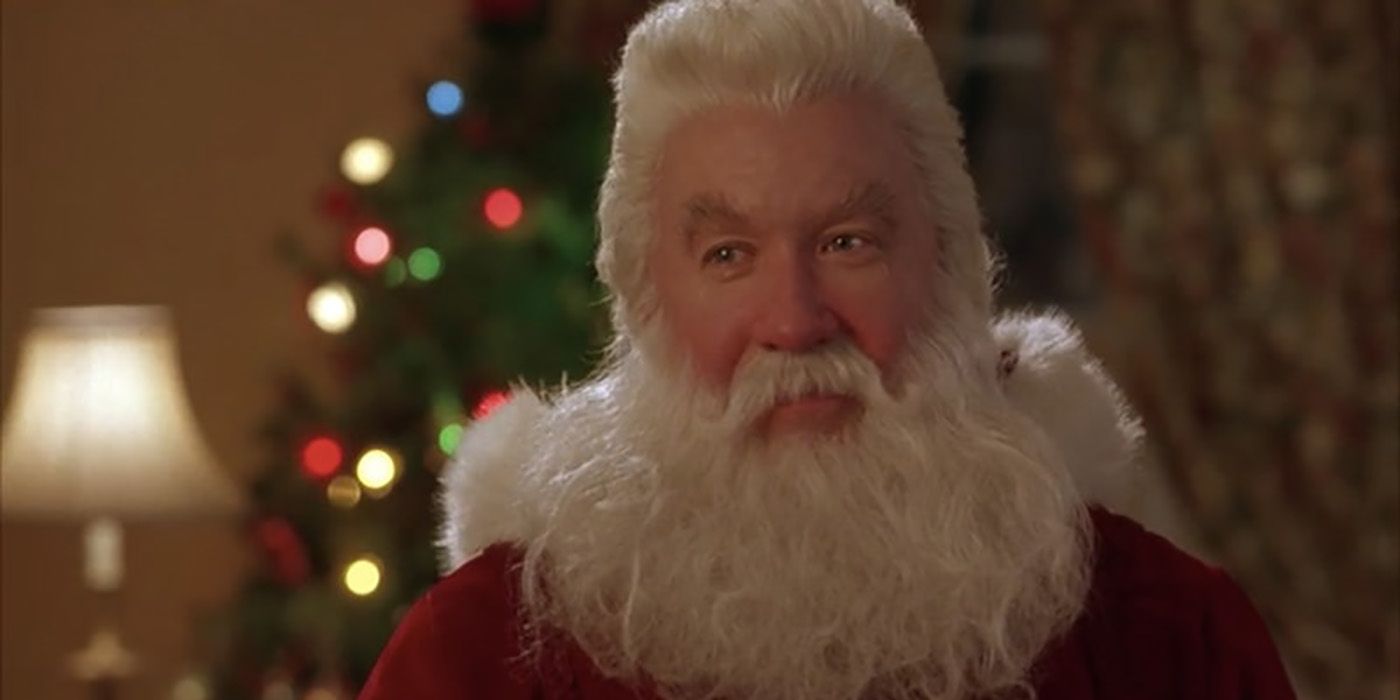 The movie everyone knows and loves was originally meant to be completely different from what fans know today. Rather than being called The Santa Clause, it was supposed to be titled "Such a Clatter," a line used in the film in reference to The Night Before Christmas. According to Clipd, the film also didn't include children.
In an interview on The Tonight Show with Jimmy Fallon, Allen revealed a darker version of the first draft of the movie. Rather than scaring Santa off the roof, Scott's character shoots him. The director immediately shot down the idea, and it ended up on the cutting room floor.
Eric Lloyd's Accident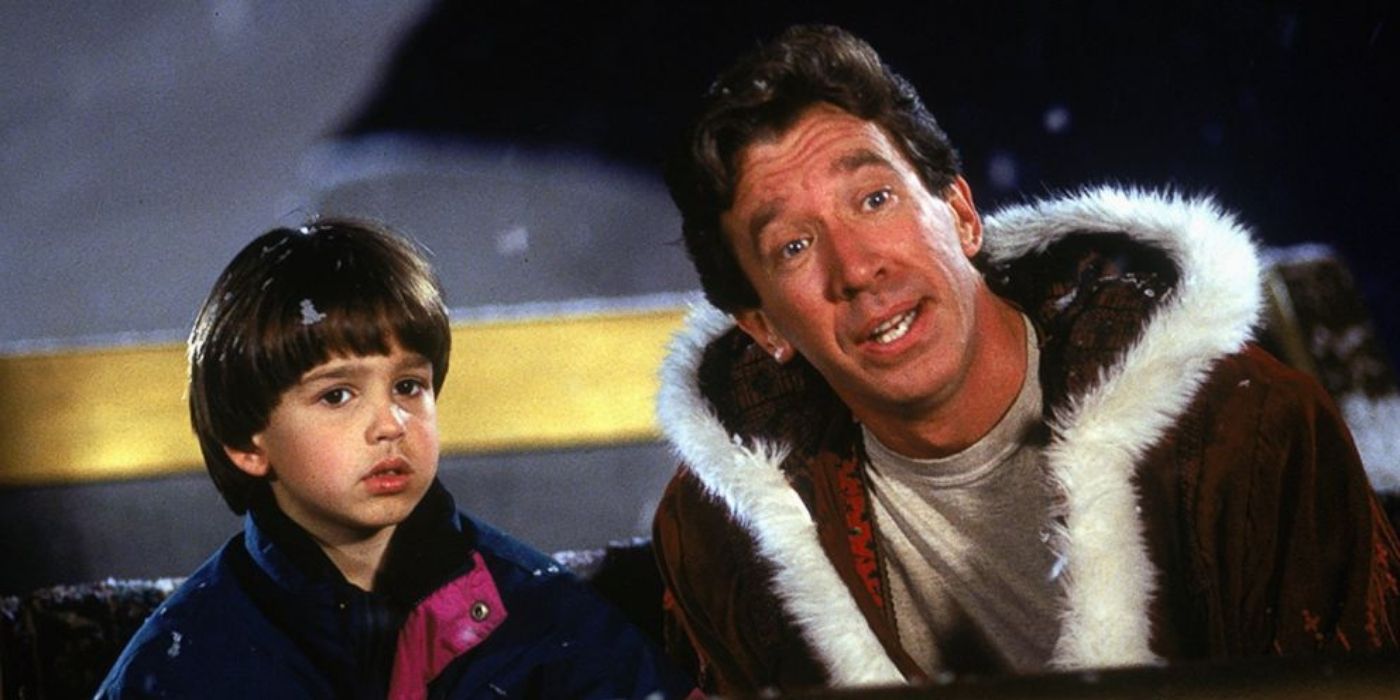 Lloyd played Charlie, an adorable kid who just wanted to believe in Santa Claus. Scott wasn't always the best dad to Charlie, but their relationship got stronger once he became Santa. Not long after they started filming, Lloyd knocked out his teeth at a Toronto Blue Jays game, reports ABC News.
Due to the fact that production had already planned scenes, the movie had to push its schedule. Some scenes, like the ending scene, were sacrificed and redone because of his accident. "They cut me out of the end of the scene, and then put all my parts in masters," he told the outlet. Since Lloyd was only 8 years old at the time of filming, he was also losing teeth. "My bottom two teeth throughout the whole film are all fake teeth, because my bottom two teeth fell out naturally at the beginning of the film," he said.
Many Scenes Were Filmed In Canada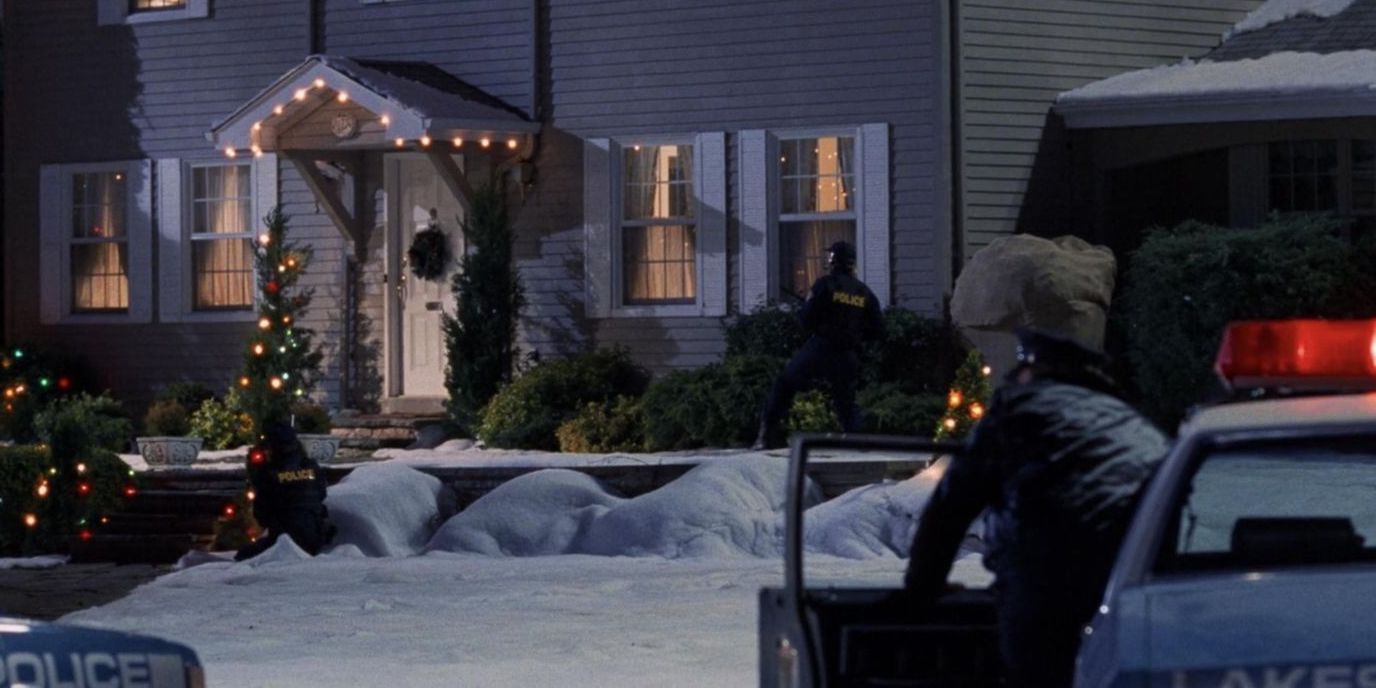 The North Pole? Well, almost. Most of the first, second, and third movies were filmed in Canada. According to Lat Long, production started in Los Angeles before heading toward Toronto to finish the film.
In one scene, when Scott and Charlie visit Denny's, this actually took place at a Denny's in Scarborough, Ontario, Canada, according to Torontoist, one of the few franchises in the country. With Denny's being such a popular chain restaurant in the States, it seemed like a no-brainer to eat there.
Peter Boyle Was Recast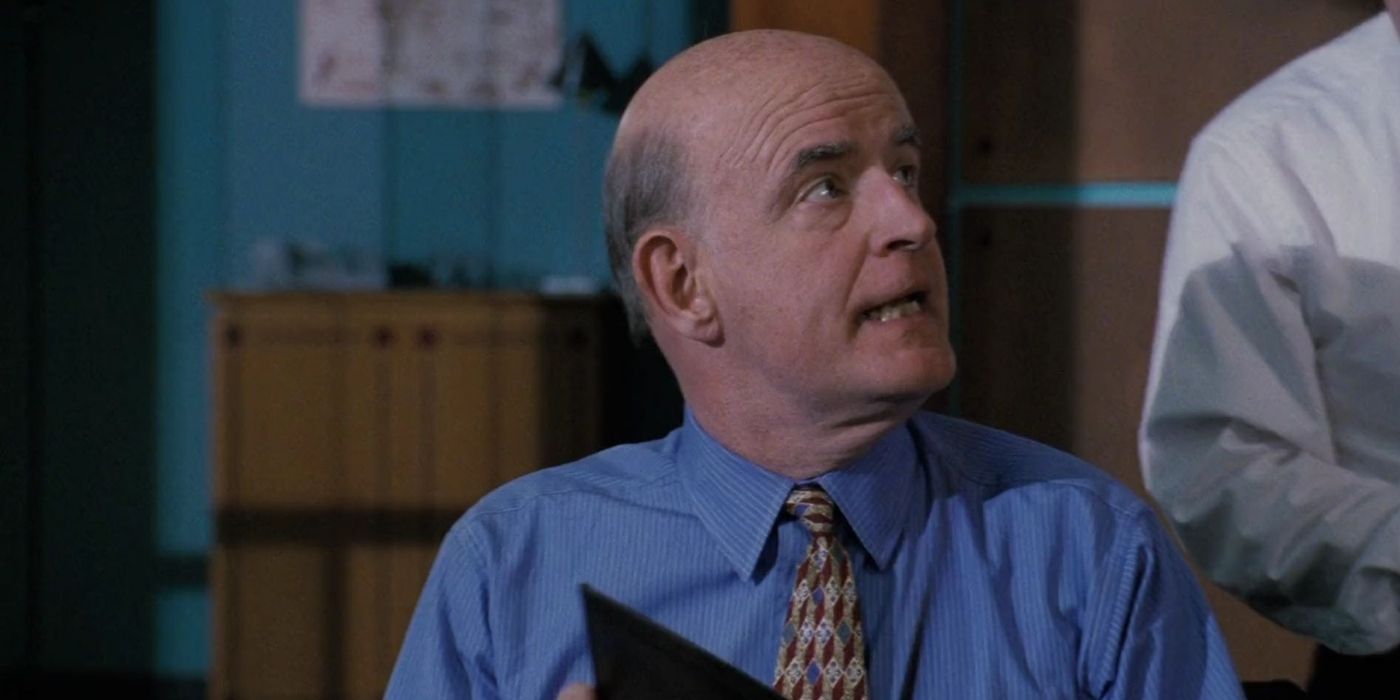 Peter Boyle, who is most probably known for his role as Frank on Everybody Love Raymond, also starred in the first Santa Clause movie as Scott's boss. The actor did go on to appear in the other two movies but was recast as Father Time.
In all three movies, only five actors stayed constant, and Boyle was one of them. The rest included Allen (Scott/Santa), Lloyd (Charlie), Judge Reinhold (Neal), and Wendy Crewson (Laura). Unfortunately, Boyle passed away in 2006. His role as Father Time in The Santa Clause 3 was his final film role.
A Villain-less Beginning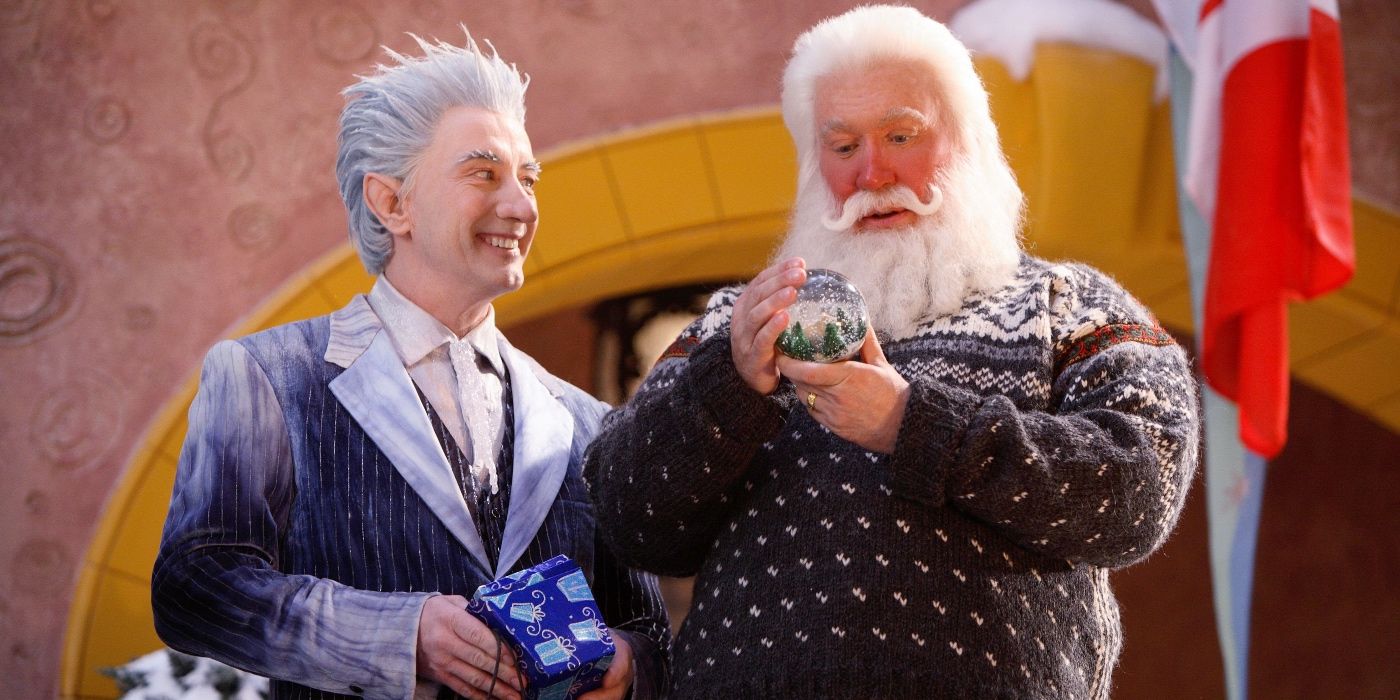 In the first movie, everything was carefree and light with no evil villain trying to destroy Christmas. Scott was a killjoy of a Santa before he found the spirit of Christmas. But that is probably what made the movie such a smash hit. It took a step away from traditional Christmas stories, in that no one was trying to stop Christmas, and told their own story about a man who had to learn how to be Santa.
However, most likely in an attempt to keep the plot interesting, the last two movies both had villains that were up to no good. In the second movie, it was a Toy Santa; in the third, it was Jack Frost, played by Martin Short.
A Nod To Ed Sullivan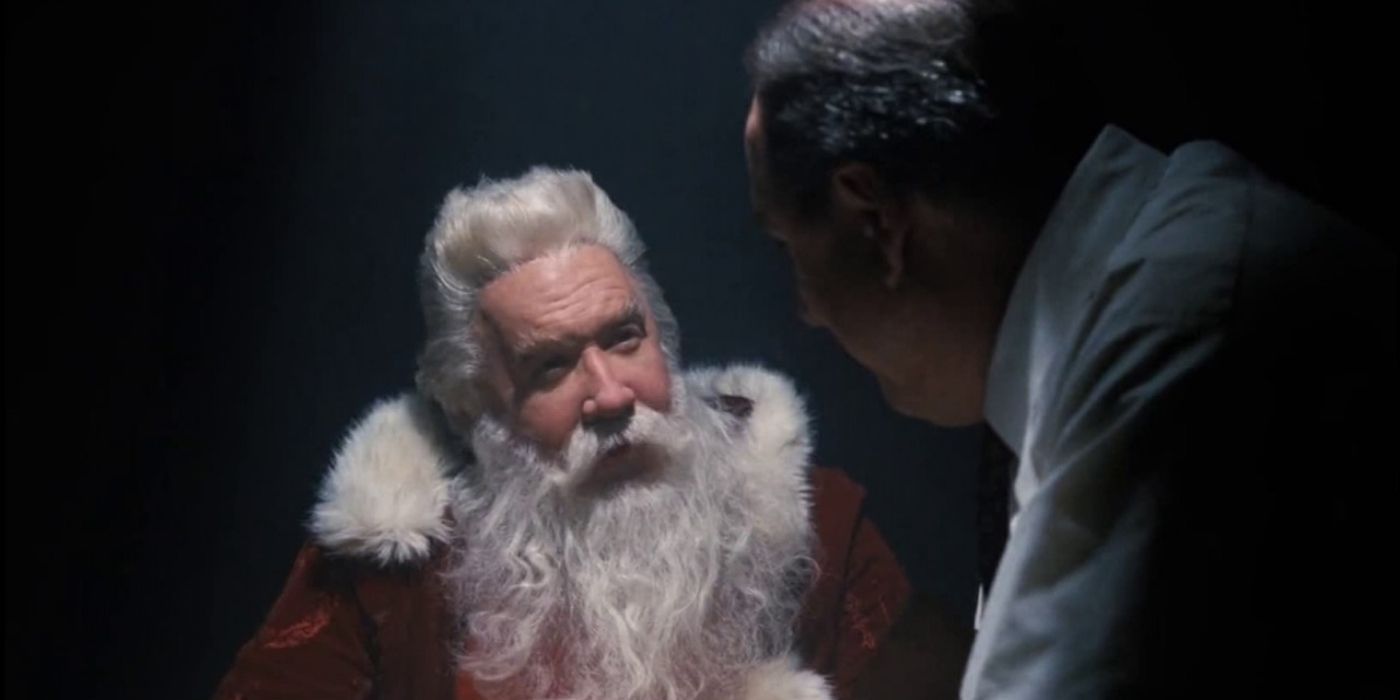 Ed Sullivan was a television icon for nearly 30 years. So, it is only natural that he is referenced in The Santa Clause.
In the first movie, while Scott's character is being interrogated, he begins listing different names of Santa Claus in various languages. At one point he says, "Topo Gigio!" This, in fact, is not a foreign name for Santa Claus, but the name of a puppet mouse who used to appear on The Ed Sullivan Show, according to WKDQ.
Many Actresses Were Considered For The Role Of Laura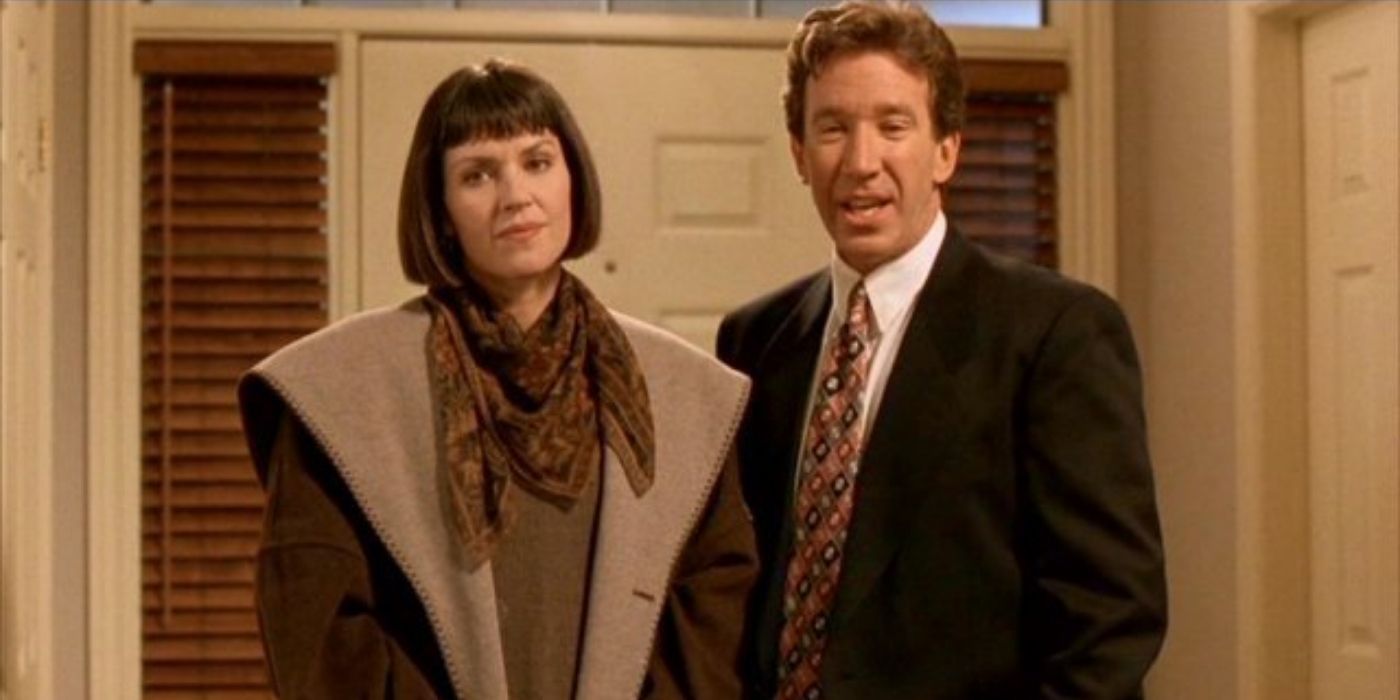 Much like the role of Scott Calvin/Santa Claus, many famous actresses were considered for the role of Laura, Scott's ex-wife. According to E! Online, some of the actresses on the shortlist were Patricia Heaton, Pamela Reed, Nicole Kidman, and Molly Ringwald.
Ultimately, the role ended up going to Wendy Crewson, who had been in multiple movies and TV shows before taking the part. Crewson had some of the funniest quotes in The Santa Clause because she was so astounded by her ex-husband's new career as the one and only Santa.
A Case Of Mistaken Identity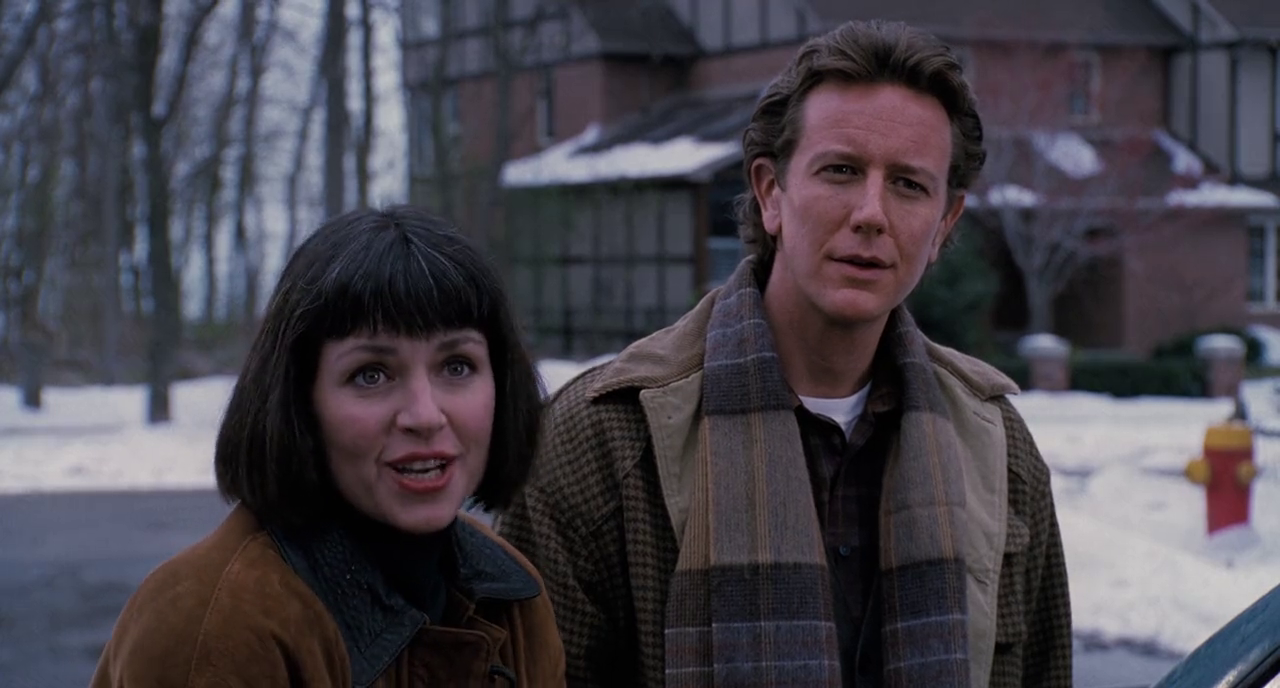 Although Crewson was one of the five actors who stayed constant throughout the film series, many believed she was a different actress in each film. For fans, some things about The Santa Clause 2 didn't make sense, and it didn't make sense to replace Laura in The Santa Clause 2 after doing such a great job in the original.
According to Clipd, this was just due to how different she looked in each film. If one looks at stills from the first movie to the last, the differences are stark. It is kind of hilarious that she went on for so long with people thinking that she was changing, but in the end, it was always the same person.
Home Improvement Easter Eggs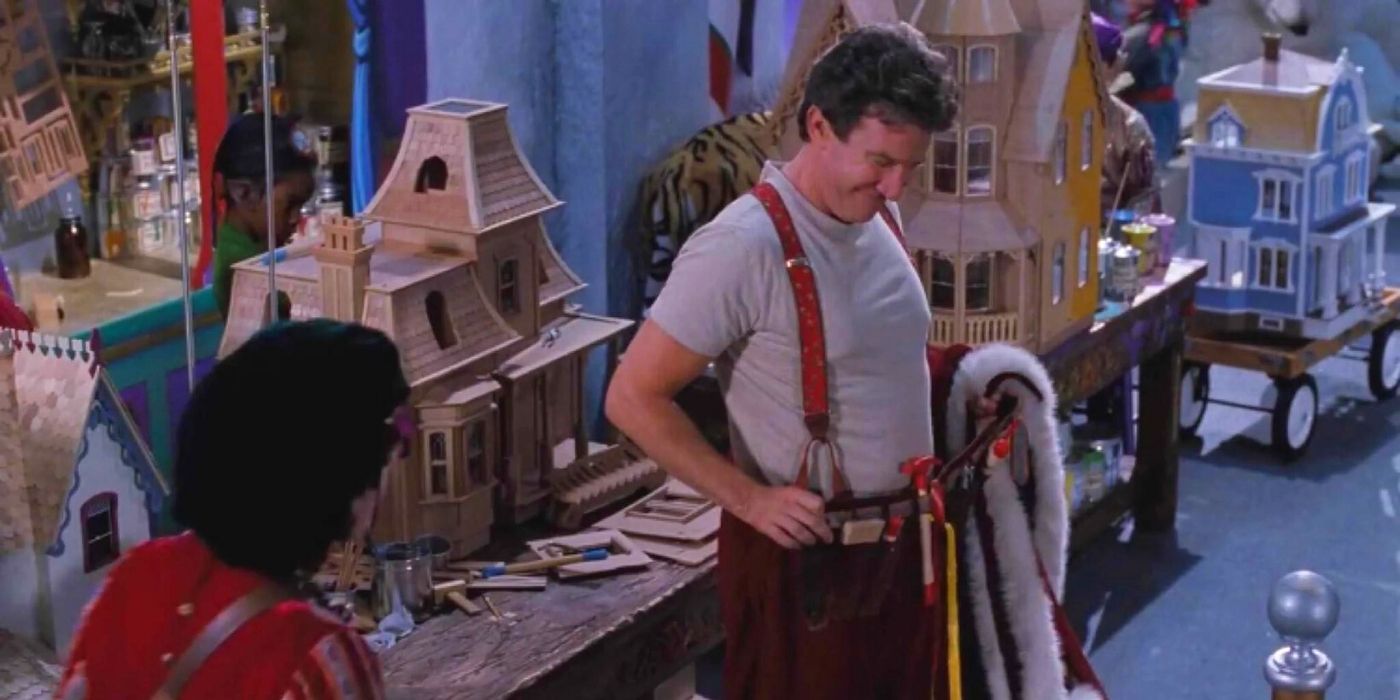 Due to Allen's massive popularity, multiple Home Improvement Eater eggs were sprinkled throughout the first film. At one point, Allen's character picks up a tool belt and proceeds to shake his head in disagreement. This is supposedly a nod to his very popular character at the time.
The others include an appearance by Jimmy Labriola, who played Benny on Allen's show. Another occurs when Scott puts a fire out with an extinguisher and states, "And that's why it's important to have a high-quality fire extinguisher right in the kitchen." This is a reference to his accident-prone character.
007 Ties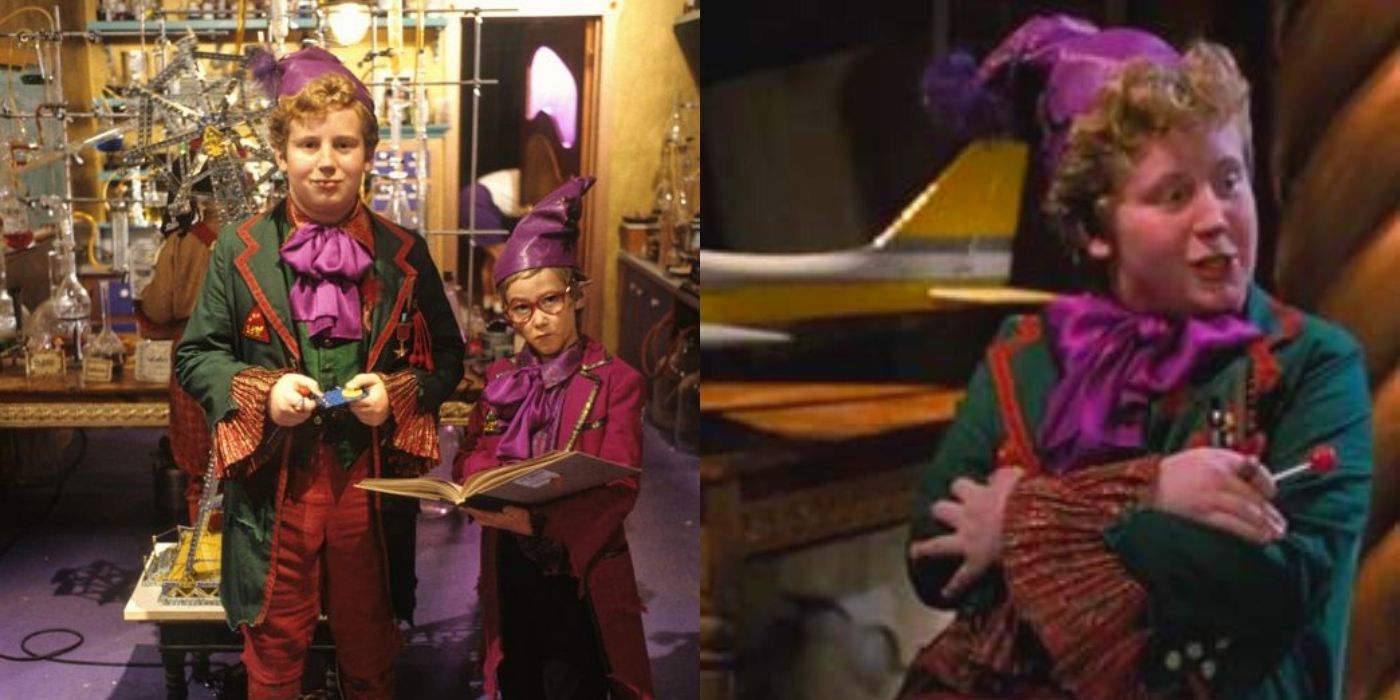 It seems the films loved references. From hidden Mickeys to Home Improvement Easter eggs to Ed Sullivan, the movies are littered with familiarities. It's part of what makes The Santa Clause one of the highest-grossing and most popular Christmas movies ever.
Another reference made was to James Bond. According to Useless Daily, the tech-savvy elf named Quentin tells Santa all about his new high-tech sled. This moment was a small shout-out to Q from the James Bond franchise, who could often be found fixing Bond's cars.
NEXT: The Highest-Grossing Christmas Movies Of All Time, According To Box Office Mojo